i.M. Branded Announces the Hiring of Rob Trube as Vice President of Sales and Marketing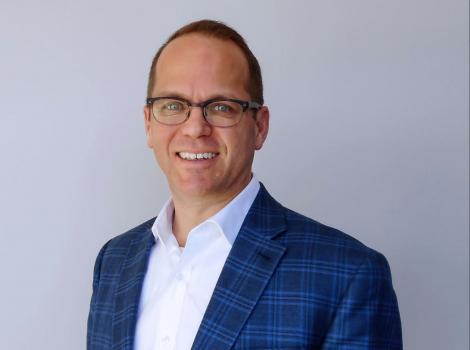 PONTIAC, M.I., February 22, 2018 – As one of the nation's leading premium providers of OEM supported automotive dealership graphic and millwork solutions, i.M. Branded is continuing to expand its executive leadership team. The Pontiac-based company announces the hiring of Rob Trube to its executive leadership team as i.M. Branded's Vice President of Sales and Marketing, a newly created position on the leadership team developed to support the company's rapid growth. Trube will officially begin on Monday, Feb. 26, and will report to i.M. Branded Founder and CEO, Jim Whitehead.
"As Vice President of Sales and Marketing, Rob will lead sales and marketing efforts for the company", said Whitehead. "He brings a strong skill set that complements our team of professionals and will be an asset to supporting our continued growth trajectory. With over 25 years of experience in sales, marketing, management, strategic consulting and branding, Rob is a welcomed addition to the team."
Trube has worked across multiple industries during his career, including automotive, retail, healthcare, insurance, financial services, technology and creative services. Before joining i.M. Branded, Trube was Vice President of Marketing & Growth at Michigan-based Neurocore Brain Performance Centers. He has also served as the Executive Director of Marketing and Communications at Acrisure in Caledonia, Mich., where he was a member of the leadership team that led the company's growth from a $125 million organization to more than $1 billion in revenue in three years. Another advantage to the hiring of Trube is his background in the sign and graphics industry, specifically in the automotive and retail sectors. Trube earned his undergraduate degree in English and Communications from the University of Cincinnati and an MBA in Marketing and Finance from Baker College. 
Rob and his wife Ann live in western Michigan but will be relocating back to the Detroit metropolitan area in the weeks ahead. They have two college-aged sons and a daughter who is a senior in high school. In Rob's free time, he is a hockey fan, and 15-year youth hockey coach and referee. He also is an avid photographer, videographer and writer and enjoys the outdoors with friends and family members.
About i.M. Branded
With more than 20 years in business, i.M. Branded specializes in helping automotive dealerships maximize the impression of their facilities on their clients. State of the art technology, refined installation processes and direct relationships with the world's top automotive manufacturers give i.M. Branded the ability to provide OEM approved graphic and millwork solutions to thousands of dealerships across the country. Unmatched attention to detail and a company culture built on minimizing disruption during installation make i.M. Branded the industry leader and quite simply, best in class. More information about i.M. Branded is available at www.imbranded.com. There visitors can also view examples of the company's work.